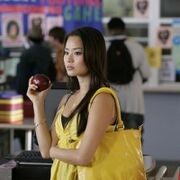 Chelsea Barnes is a popular, self centered, and bossy girl at her school who would do everything to become the Homecoming Queen. She is a rival of Carter Mason and Rosie Gonzalez and best friend of Brooke Angels. Chelsea is played by Jamie Chung. At the end, she and Brooke are no longer friends after Brooke realizes Chelsea is a jerk and Brooke becomes kind, honest and nice.
Ad blocker interference detected!
Wikia is a free-to-use site that makes money from advertising. We have a modified experience for viewers using ad blockers

Wikia is not accessible if you've made further modifications. Remove the custom ad blocker rule(s) and the page will load as expected.